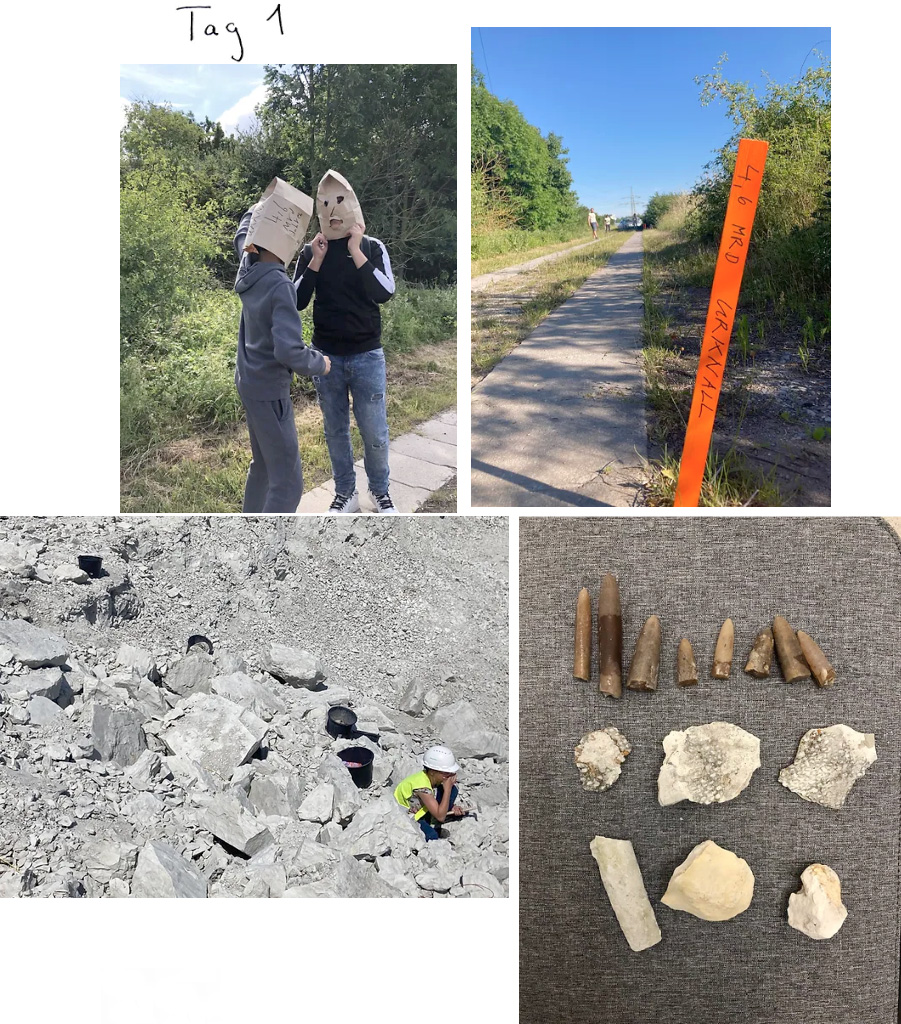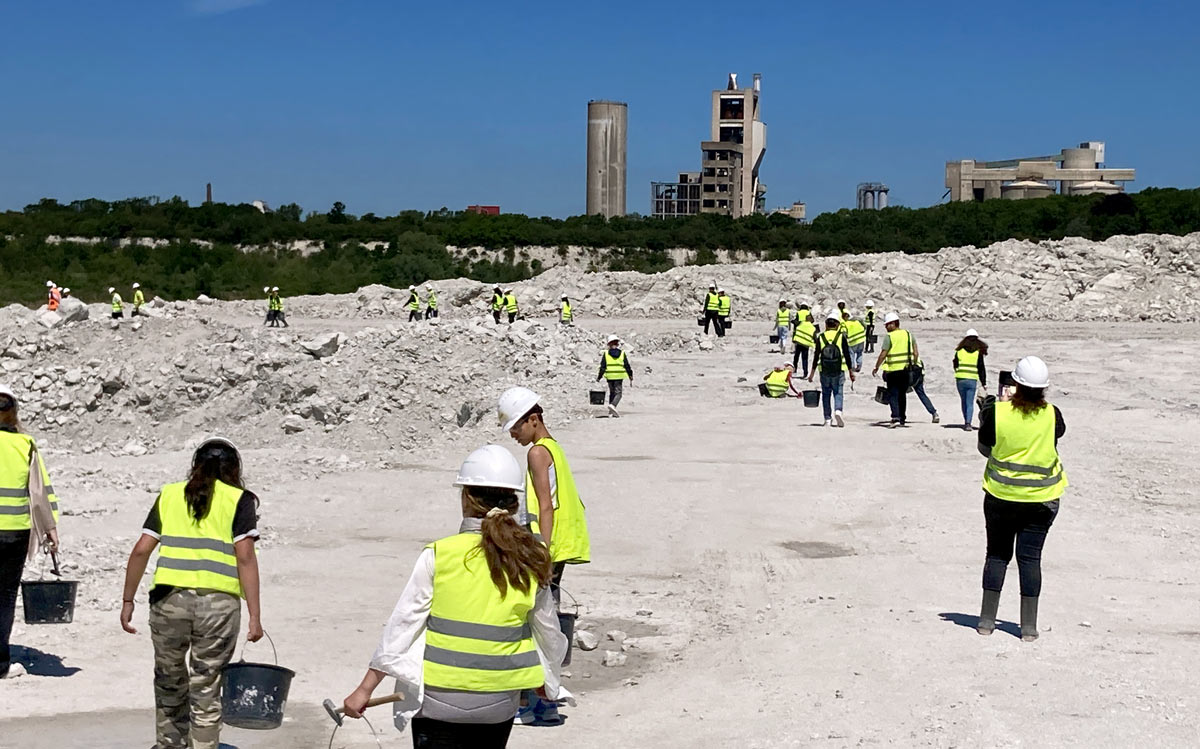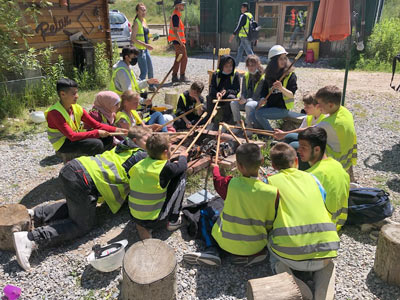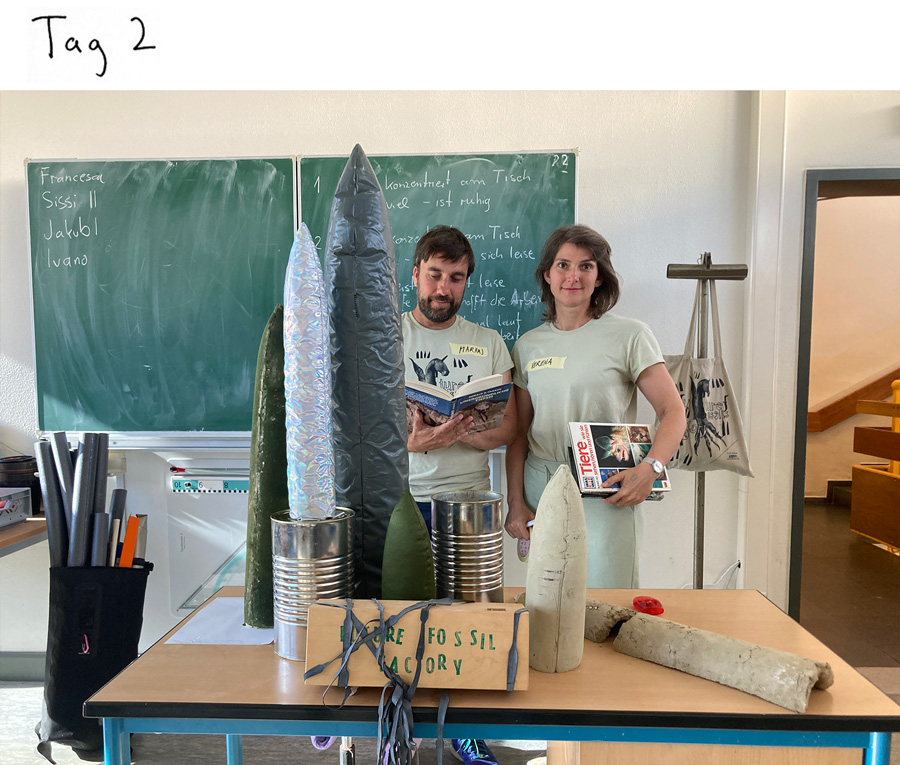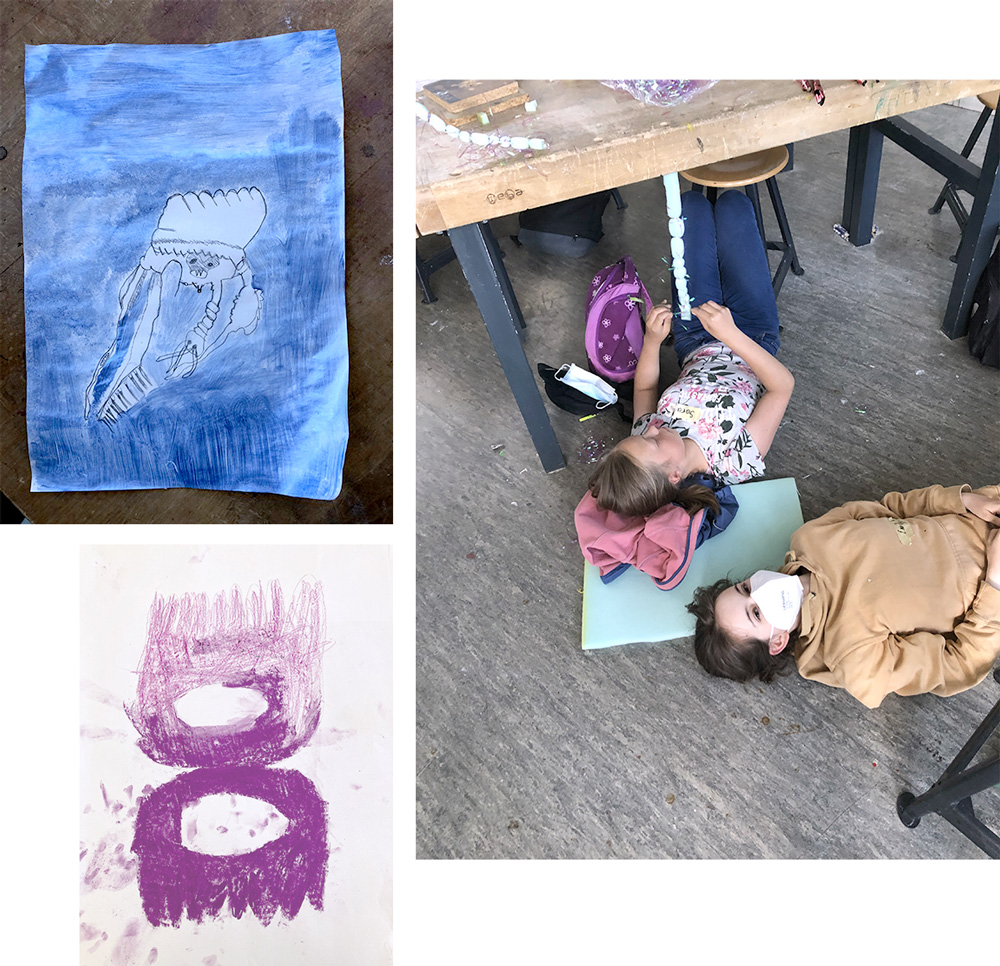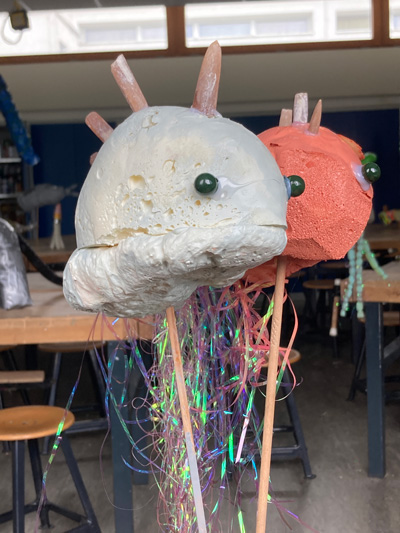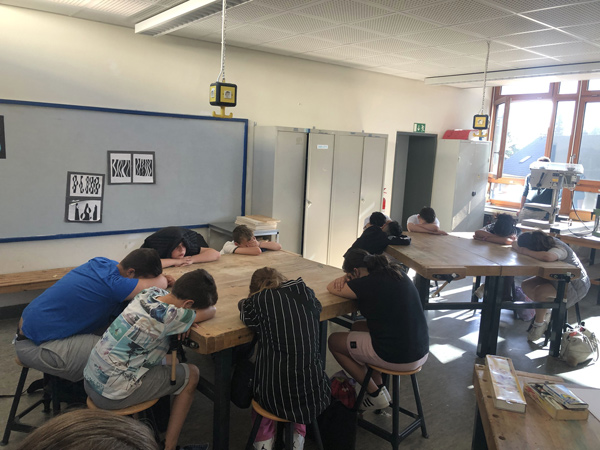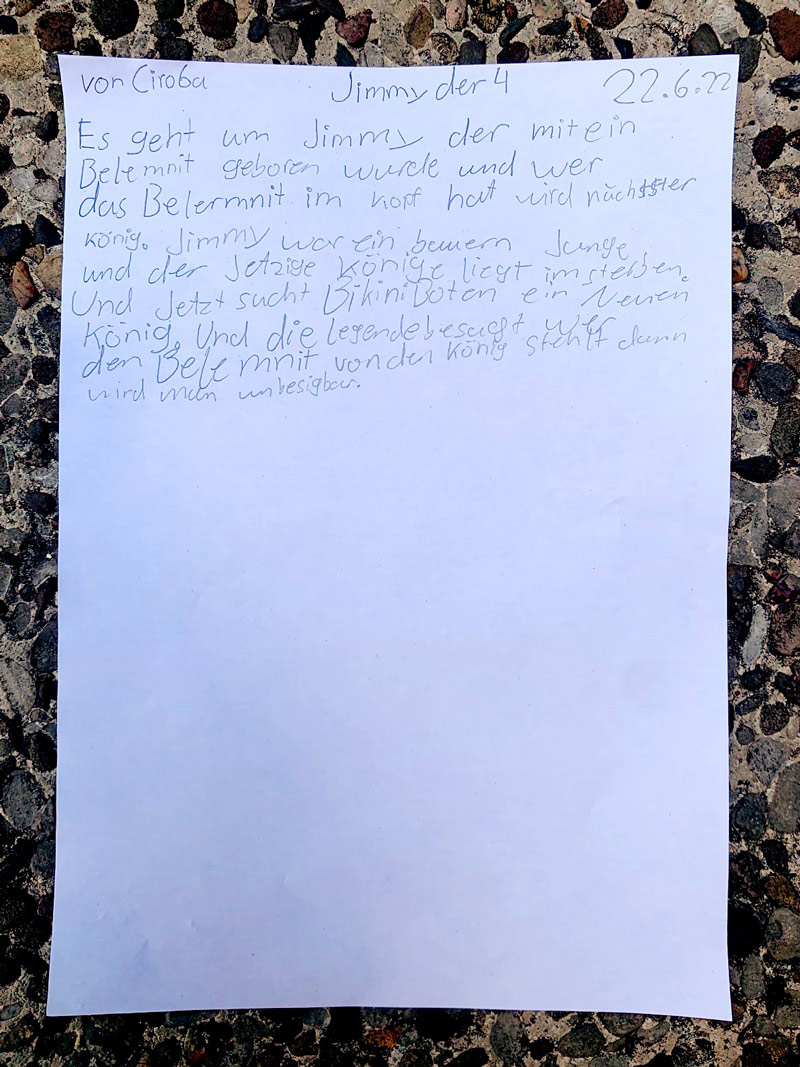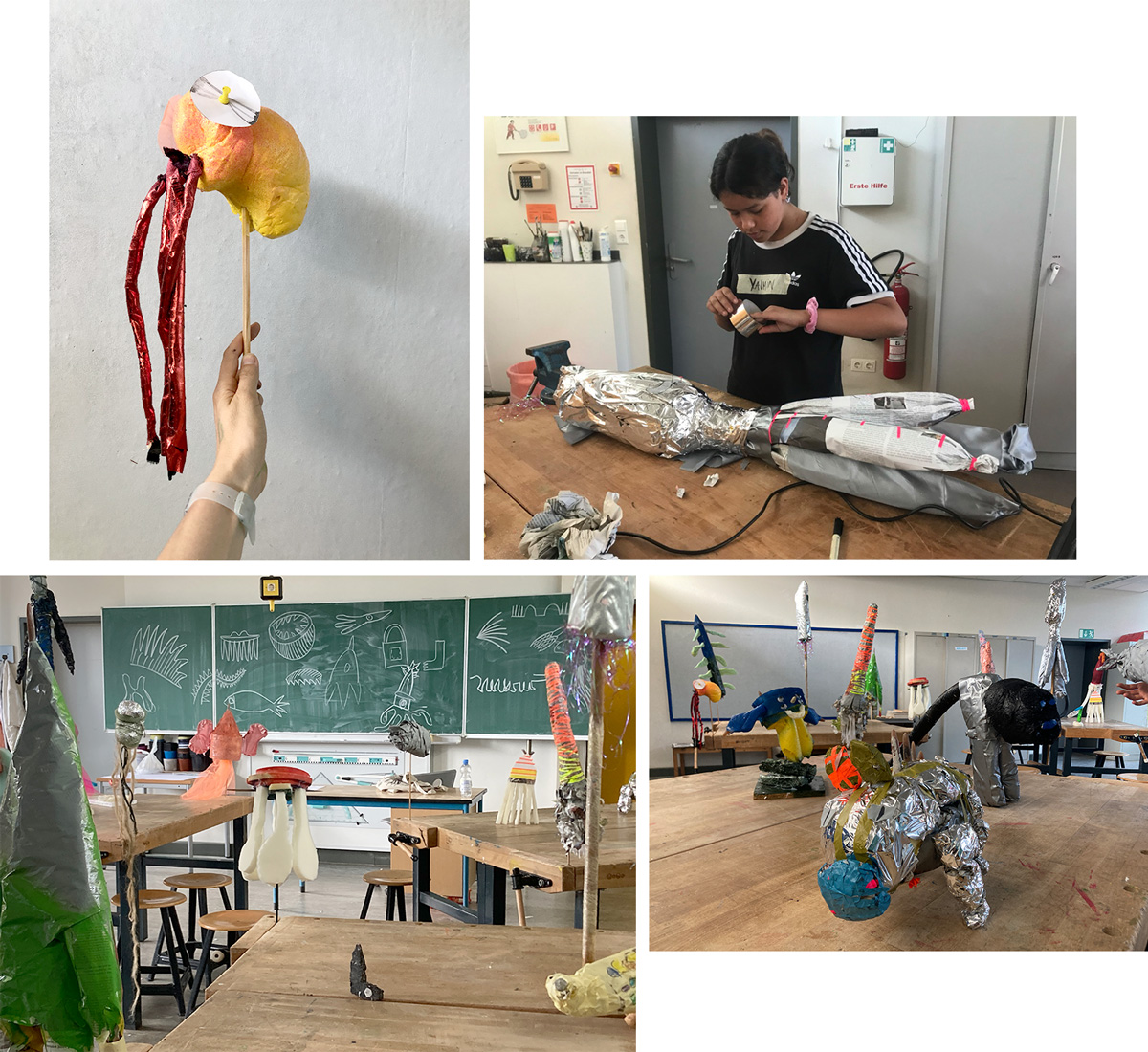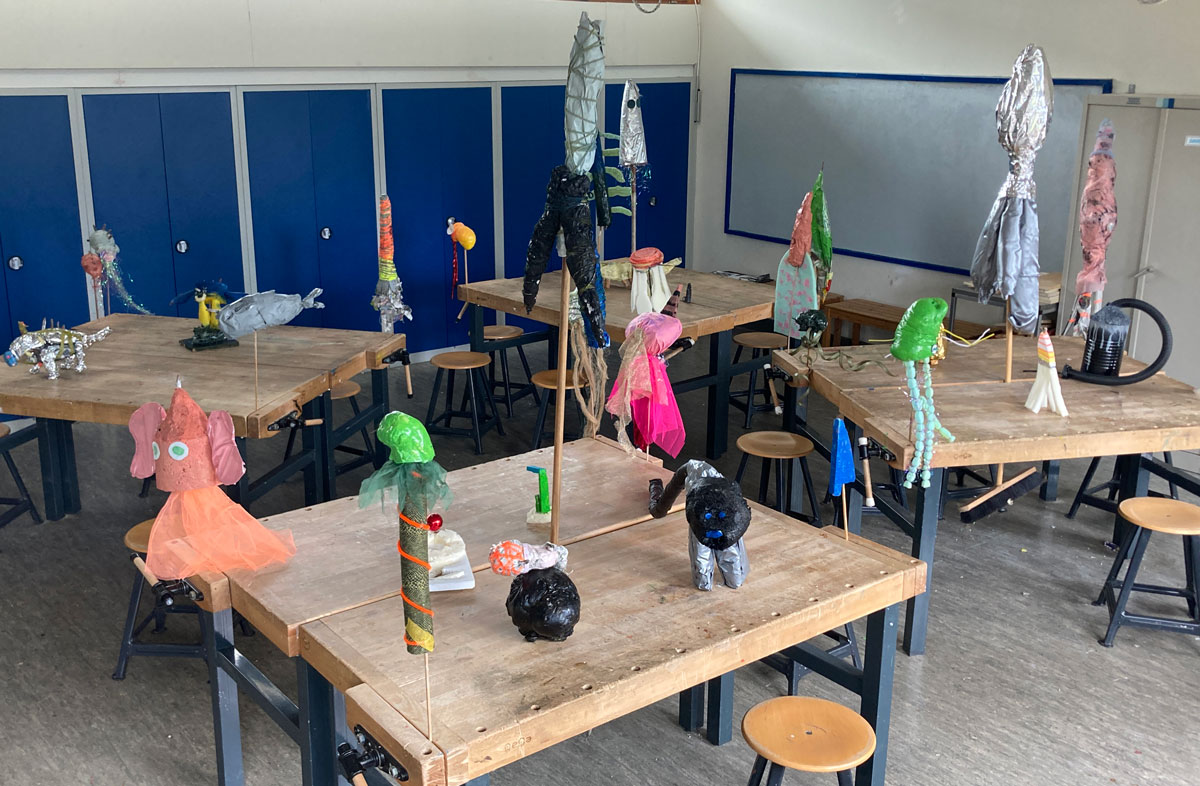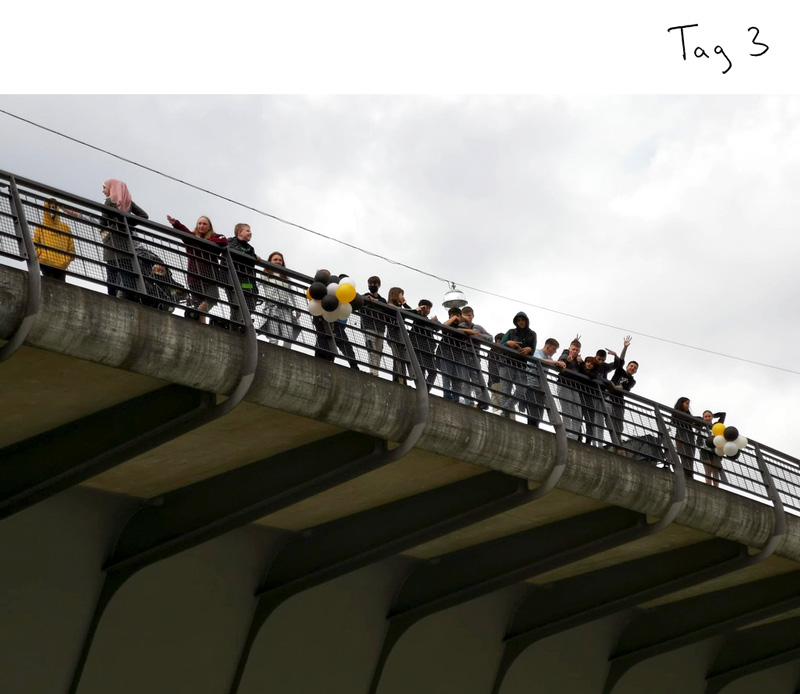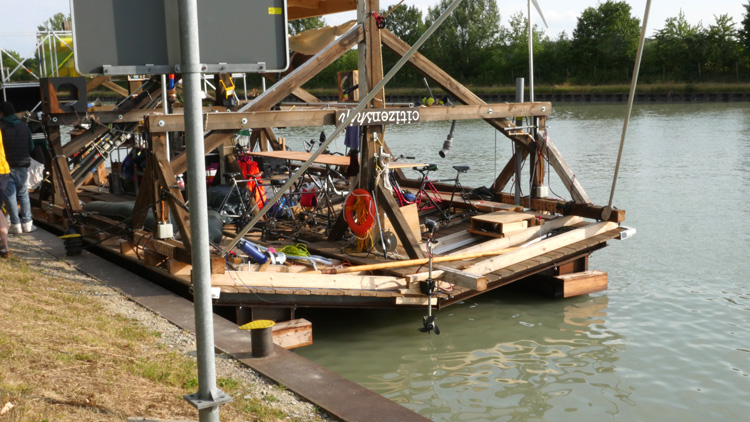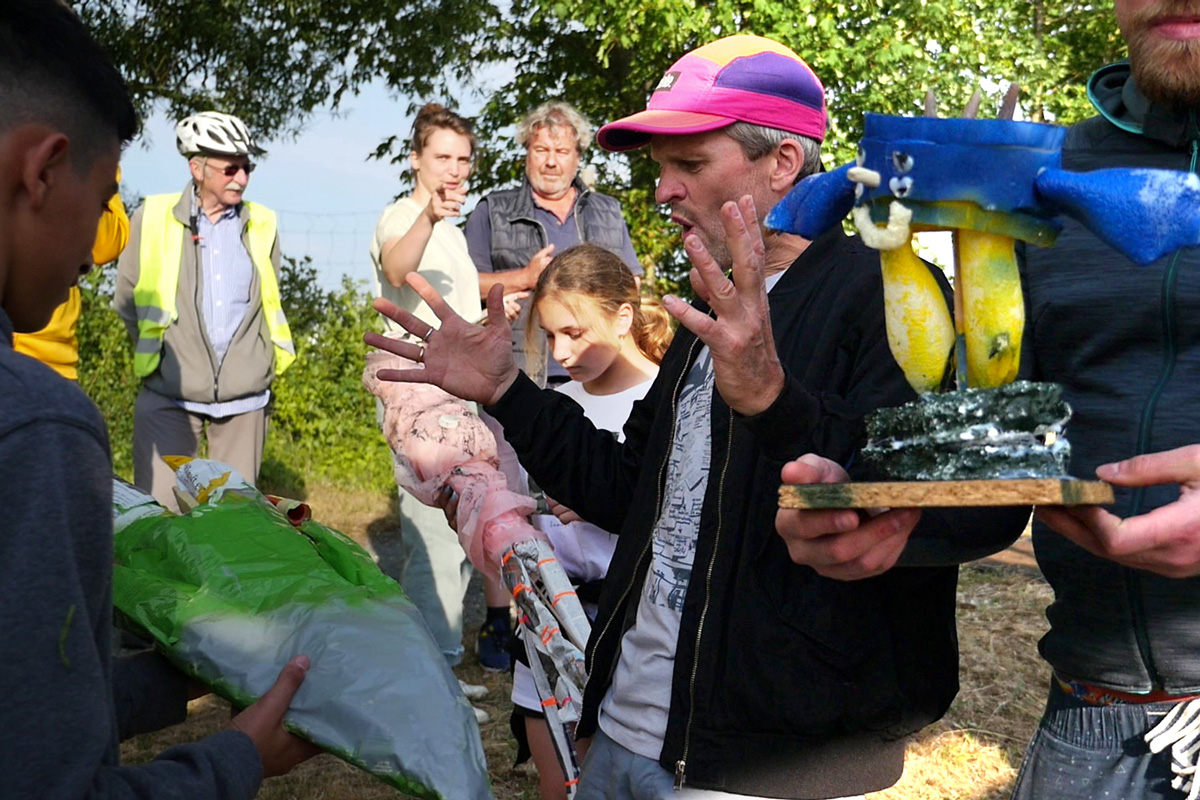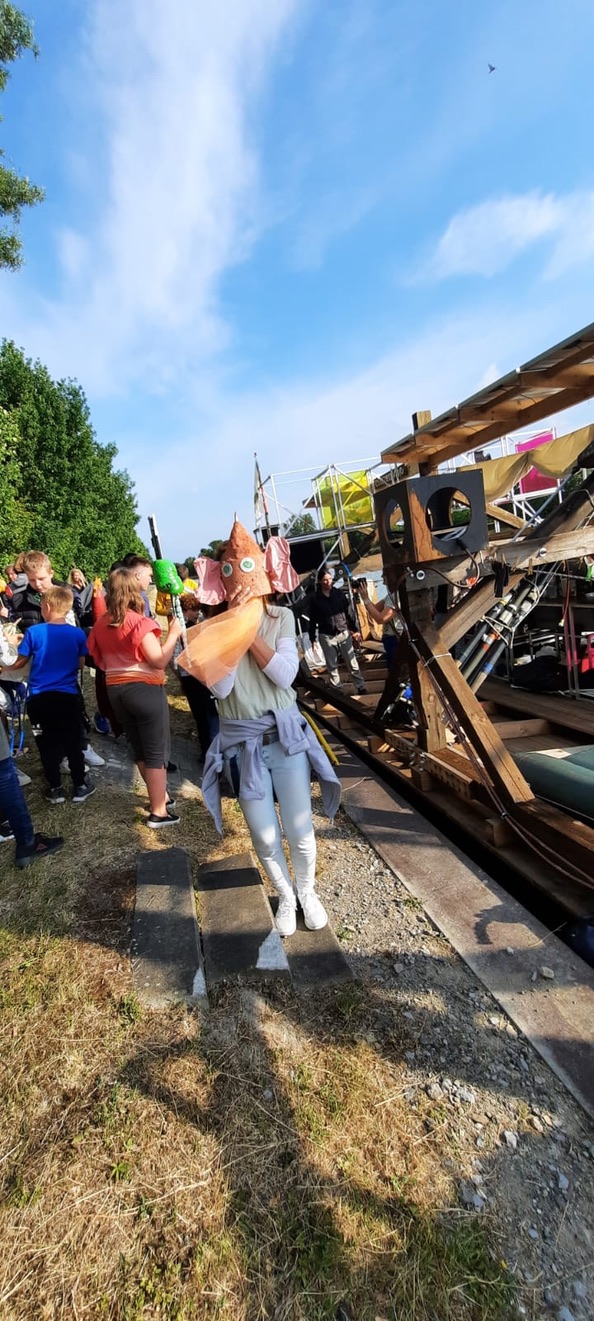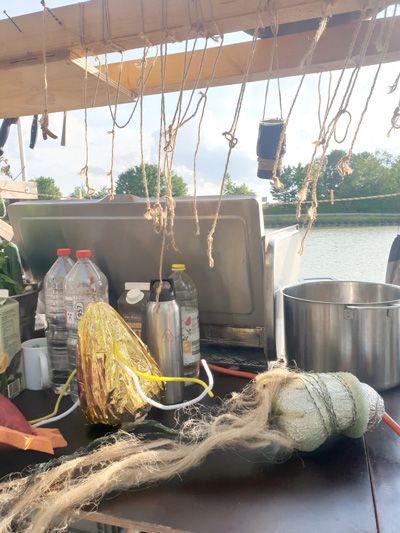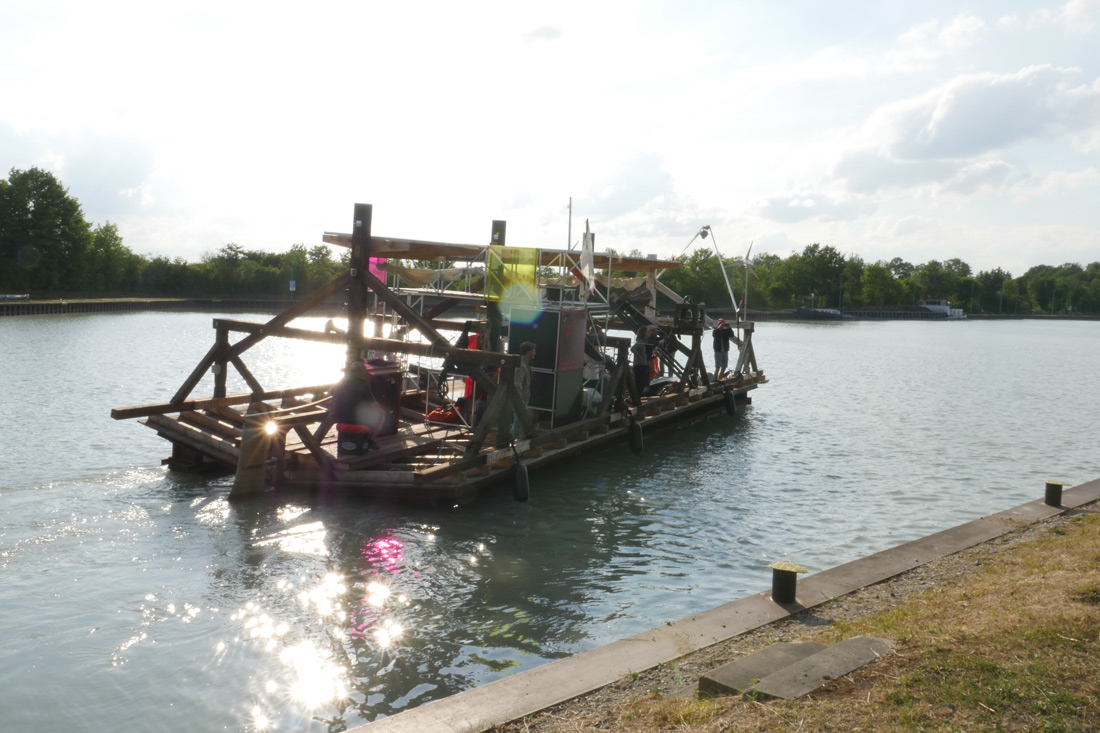 Future Fossile Factory Part I
Quarry expedition and workshop, 2022, Pestalozzi-school, Hannover. As part of ZK/U for documenta fifteen.
Together with a local school, Art Ashram explores a marlstone quarry on the river banks of Hannover. We are digging in the primordial mud to excavate hundreds of Belemnites. These fossils, dating back millions of years, invite us to draw, build and story-tell about possible and impossible futures. Dealing with the impacts of cement industry and climate change, we create objects that promise healing and deconstruct weapons. As part of ZK/Us water journey from Berlin to Kassel, the artworks made by the school children were picked up by the crew members to be exhibited at documenta fifteen.
Participating artists: Klara Adam, Sina Ahlers, Nelli David, Florian Dietrich, Georg Scherlin, Verena Seibt, Markus Zimmermann as well as classes 6a & 6b of Pestalozzischule Hannover.