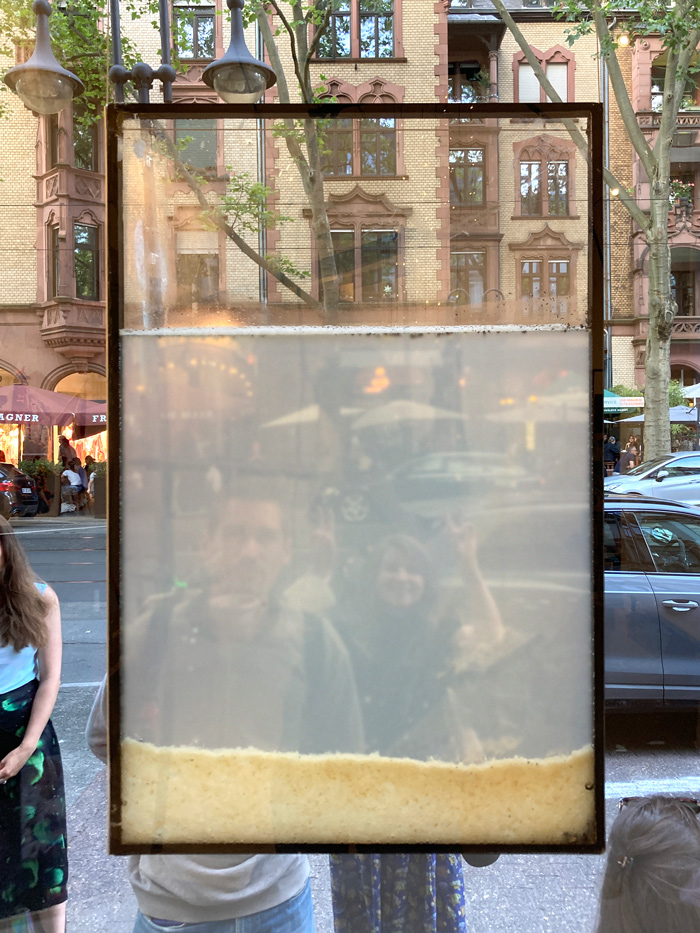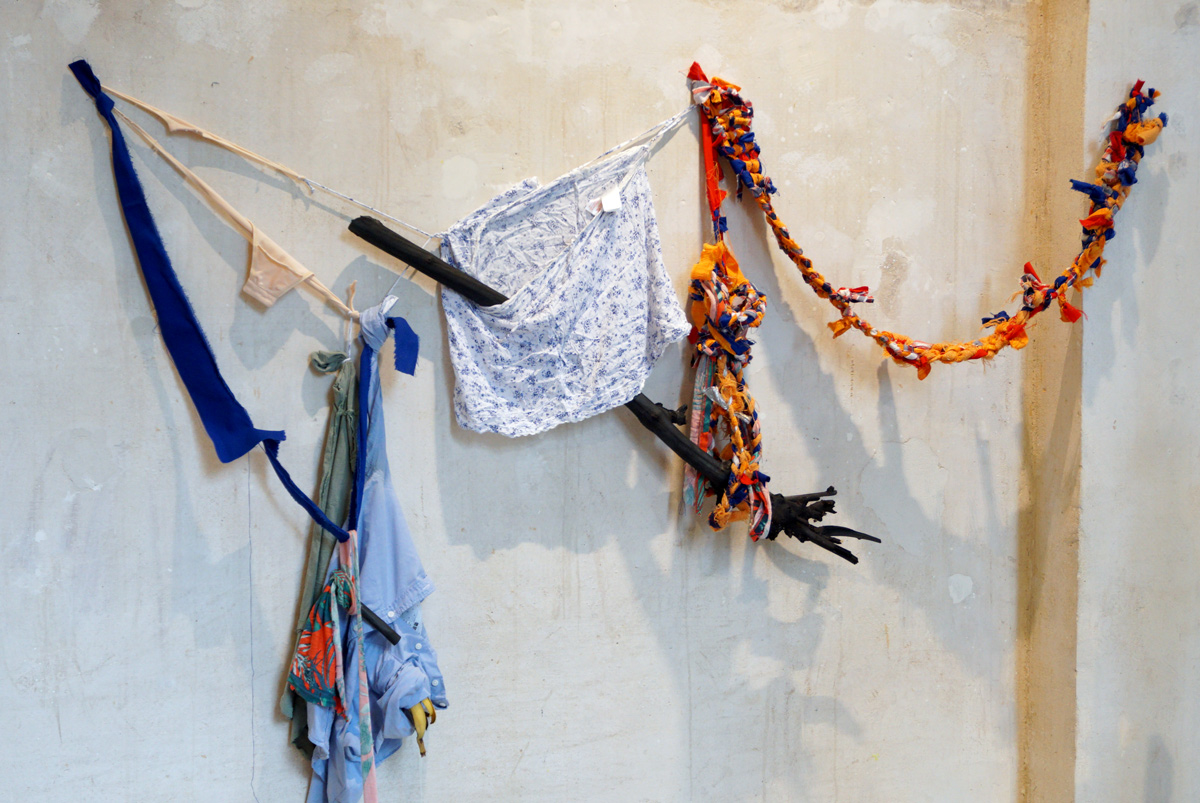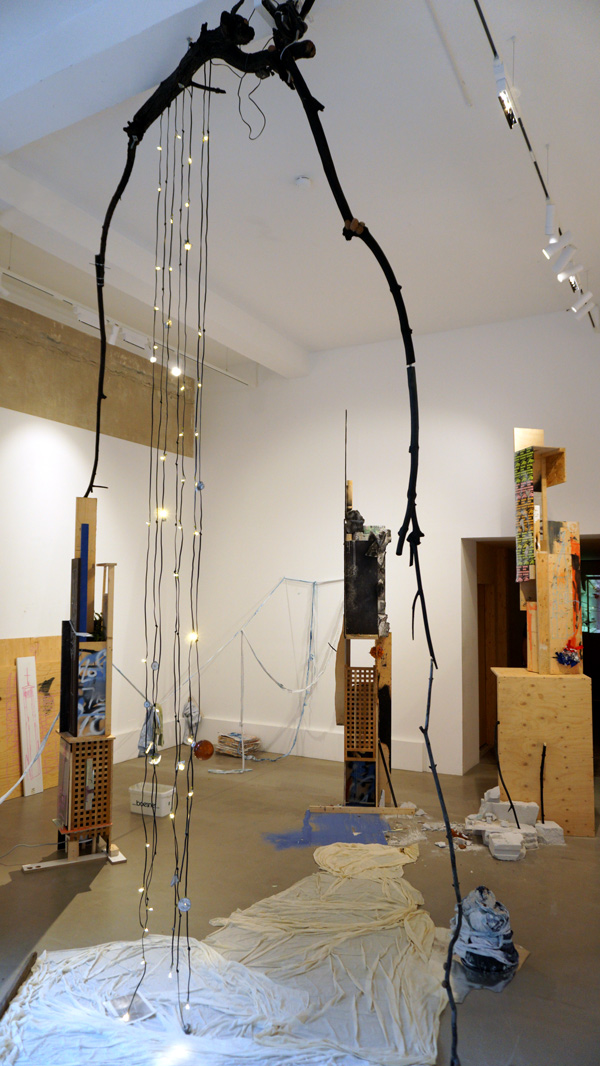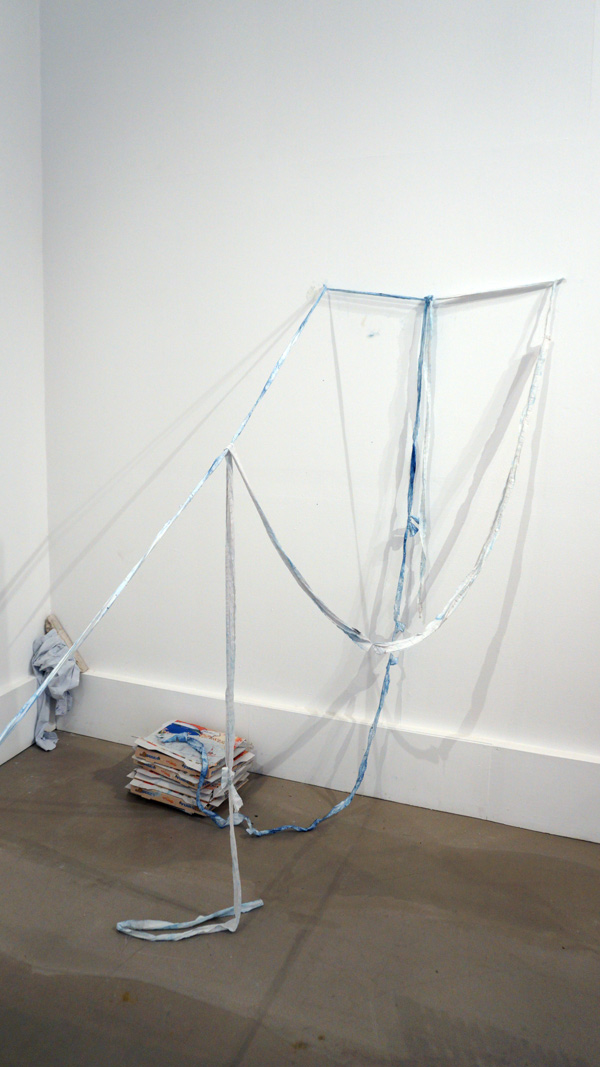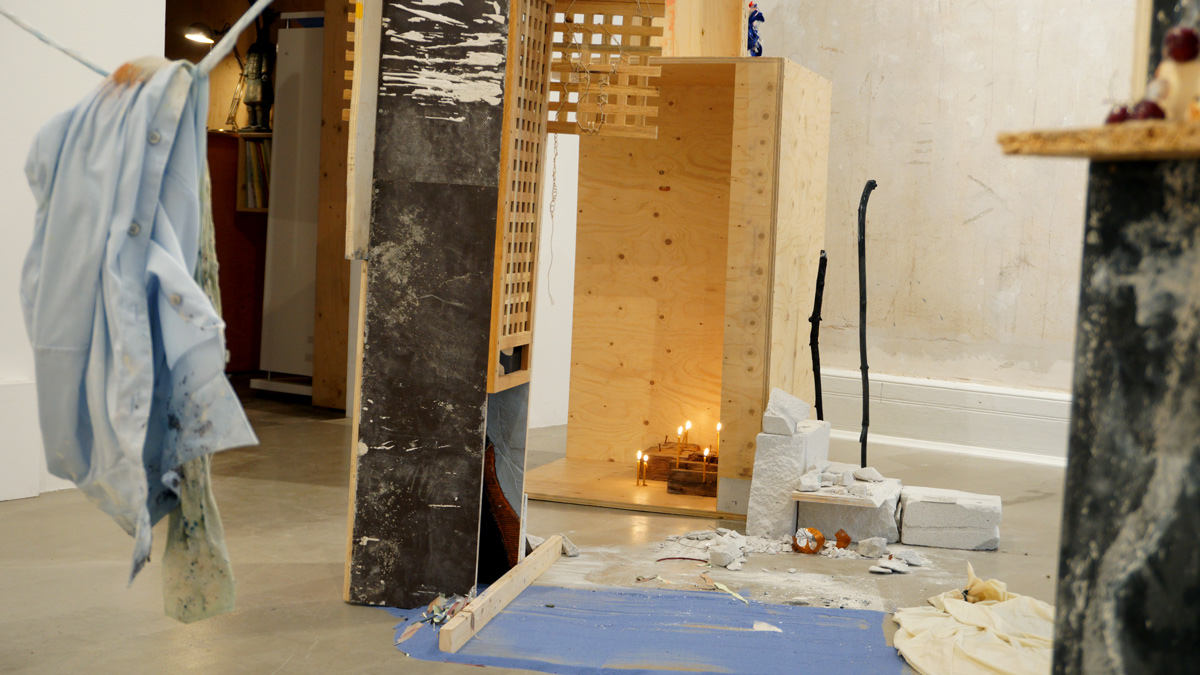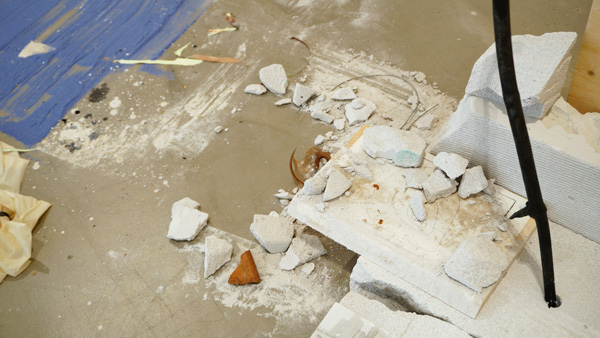 ... Und dann regnet es
Goldstein Galerie, Frankfurt, 2021. Installation with found ressources. Wood, plaster, chestnuts, candles, fabrics, flaxseeds, kefir.
An exhibition created from scratch within a week, connecting the collective Art Ashram with artists of Atelier Goldstein. With a system of rotating authorship and by adding natural materials like seeds and kefir, the installation is changing during the course of the exhibition and the idea of an individual subject as an artist is refused.
Participating artists: Klara Adam, Nelli David, Liam David, Luca David, Adrian Gutzelnig, Julia Krause-Harder, Judith Neunhäuserer, Selbermann, Georg Scherlin and Markus Zimmermann.